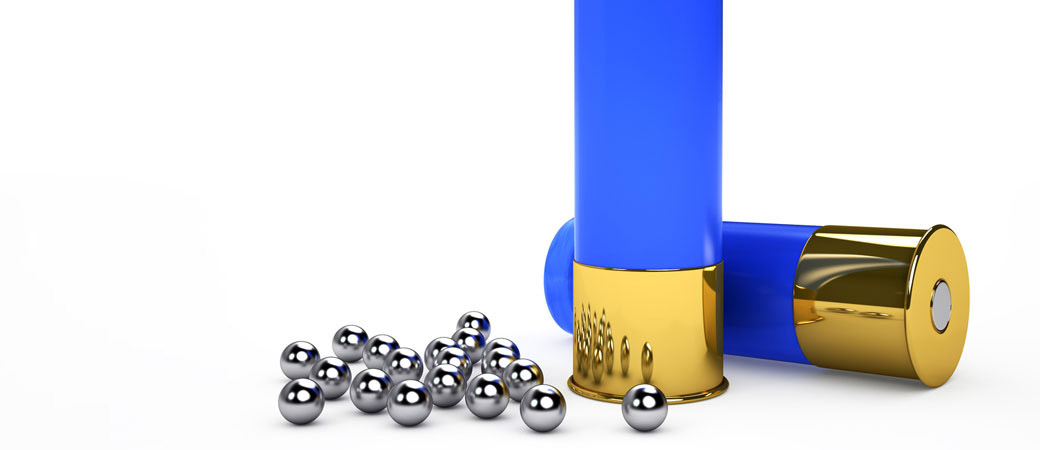 Info
WHY START RELOADING?
Saving Money
Many cartridges are cheaper, and some significantly so, to load yourself. The main savings are made across the larger and smaller gauges E.g. typical saving for;
25 10ga 3 ½'' magnum steel load – 67%
25 12ga 3 ½'' magnum lead load - 30%
25 12ga 3 ½'' magnum steel load – 34%
25 12ga 34gram fibre lead load – 36%
25 20ga 24gram plastic lead load – 34%
25 28ga 21gram plastic lead load – 42%
25 .410 3'' 19gram plastic lead load – 45%
These figures are based on our standard pricing as listed on our website/catalogue but do not include new cases. Bulk pricing is available across most products so further savings can be made from buying in larger quantities or buying with a group of friends.
Each different gauge, shot weight, wad requirement effects the price of loading cartridges. Let us know what you're looking to load and we can send you a full list of the costing and the cheapest way to load what you're looking for.
The cartridge we are asked about the most is loading 12ga clay cartridges. These are the hardest to save money on as the market pricing is so competitive and they are produced in such large volumes. Buying in volume is key to getting the costs down.
Higher Performance
Customising your own cartridge gives you total control over what is put in it. This means you generally will get a more consistent performance, as you are hand making each one. This has been highlighted by many of our new loaders when they see their shooting improve. Maybe it's all in your head…Or maybe it's because you're in charge of velocity, recoil and pressure.
Cartridge manufacturers in the UK and Europe are governed by CIP regulations. These regulations include restrictions on pressure, velocity and momentum and in the case of steel- shot sizes and choke. The US regulations are slightly different and allow for higher performance steel shot cartridges to be used meaning many wildfowling guns can handle more than the UK manufacturers can produce. In the case of steel shot it is important to have larger pellets with higher velocity to ensure performance in the field. Specialist powders allow hand loaders to produce cartridges with velocities in excess of 1500 fps. We also carry a huge range of shot sizes in both lead and steel so you can be sure you have the optimum load.
Limited Availability
Many of our customers struggle to get a reliable supply of cartridges or simply can't find what they're looking for. Reloading allows you to cherry pick loads that suit your application. We have a huge range of plastic and fibre wads, shot sizes and cases in all different calibers from 4bore - .410 suitable for clay, game, wildfowling or muzzle loading. All items can be sent out through courriers or collected from our warehouse and we also visit a number of game fairs where orders can be placed and collected.
Enjoyment!
Reloading is extremely rewarding and is a great extension of your shooting. It allows a deeper understanding of how and why cartridges work – how pressures effect patterns, how different powders have different applications, how smaller gauges cause much higher pressures due to column height vs surface area…the list is endless and there's always something new to learn.